ZADAR, CREATING BEAUTY IN THE CONTEMPORARY MEDIA
March 15. 2019.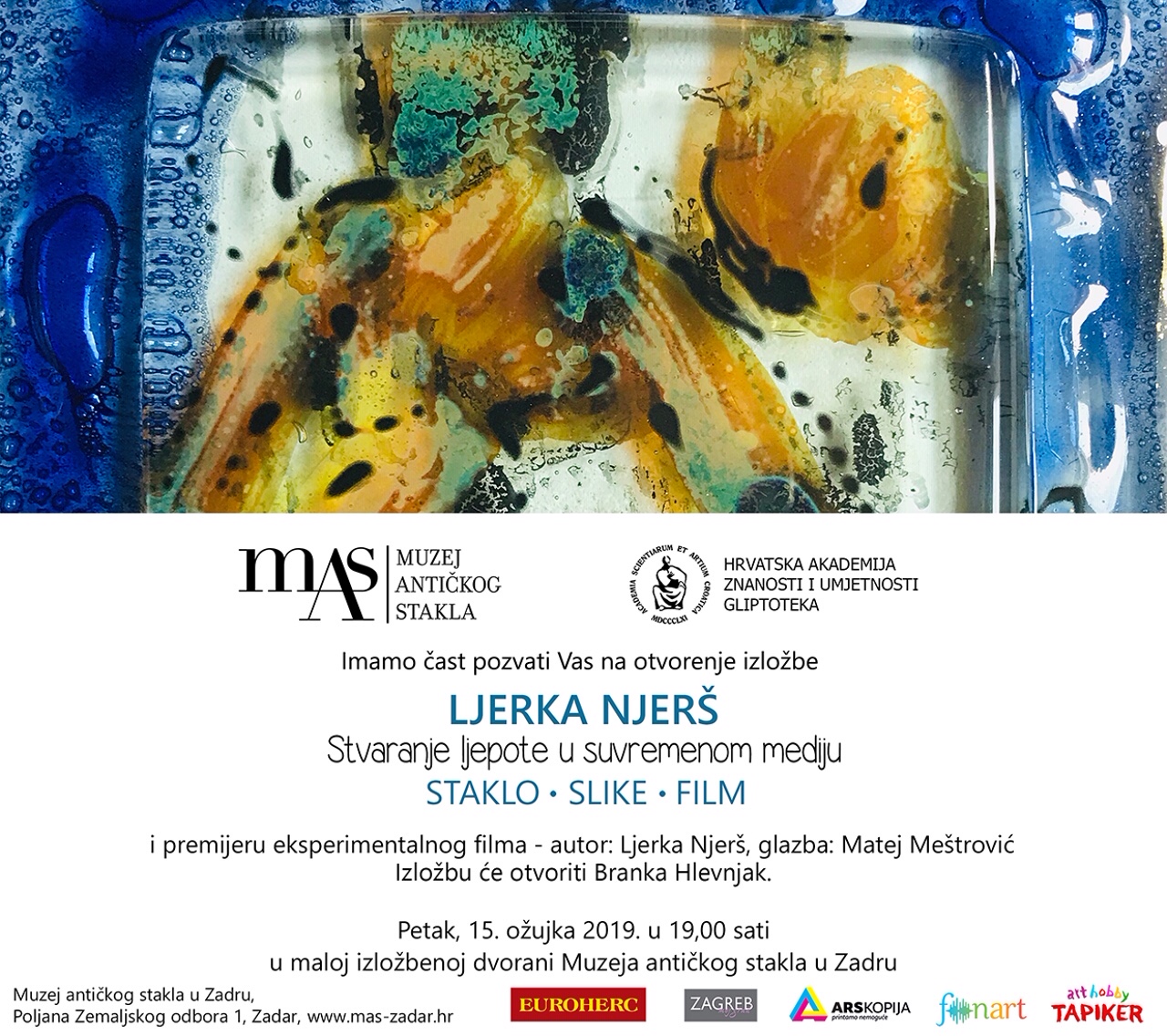 We have the honor to invite you to the opening of the exhibition
LJERKA NJERŠ
Creating beauty in the contemporary media
GLASS * PICTURES * FILM
and the premiere of the experimental film – author: Ljerka Njerš,
music: Matej Meštrović
The exhibition will be opened by Branka Hlevnjak.
Friday, March 15, 2019 at 19.00
in the small exhibition hall of the Museum of Antique Glass in  Zadru, Poljana zemaljskog odbora 1